Driving Under the Influence Can Lead to Major Auto Accidents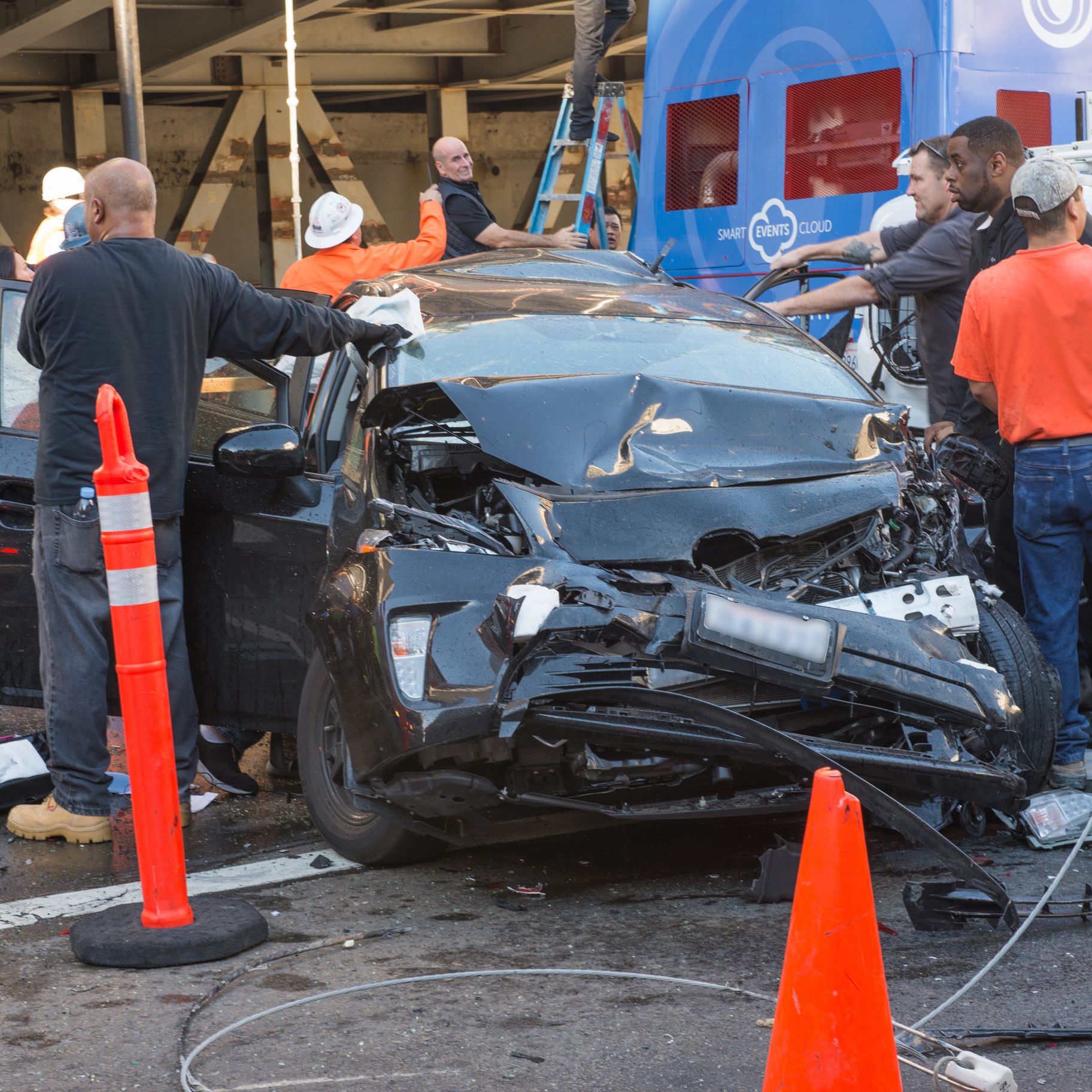 The lawyers at Foley Law Firm believe that injury victims need strong legal representation. We've proudly helped people in and around Scranton seek justice after major accidents and injuries. The people have us on their side every step of the way.
Car accidents can lead to serious and even fatal injuries, which is why our lawyers always take these cases seriously. Alcohol often plays a role in many of these tragic collisions.
Blood Alcohol Content (BAC): The Legal Limit
Let's first define what drunk driving means. At the most basic legal legal level, a person is considered drunk when their blood alcohol content (BAC) exceeds .08. This refers to the concentration of alcohol in their bloodstream.
When you have consumed many alcoholic beverages, your BAC may be much higher than .08. Severe levels of intoxication make a person more likely to be involved in single-vehicle crashes and multi-car collisions.
Drivers of commercial vehicles are held to a much higher standard since they carry the safety of many others in their hands. Commercial drivers are typically considered intoxicated when their BAC exceeds .04.
Why Drinking and Driving Is Dangerous
If you drink and drive, you can severely impair yourself both physically and mentally.
Your reflexes may be severely slowed or affected. By drinking and driving Motor skills can also be impaired when you are drunk, making simple tasks like turning the steering wheel or applying slight pressure to the gas pedal much more difficult. Vision can also be impaired as a result of drunk driving. In terms of your mental state, drunk driving can lead to poor decision-making. States of rage or confusion can also be heightened, making you a much more dangerous driver as a result.
Drunk Driving Statistics
In 2015, 10,265 people were killed in alcohol-related auto accidents. According to a CBS News report in December 2016, it seemed as if 2016 could be even deadlier in terms of alcohol-related collisions. At the time of that report, an estimated 28 people a day were killed in drunk driving crashes in 2016. These numbers are both up from alcohol-related fatal accidents in 2014 (9,967).
An Avoidable Tragedy
The greatest tragedy of alcohol-related collisions is that they are avoidable. Friends can stop friends from getting behind the wheel. Responsible employees at restaurants and bars can note drunk patrons and prevent them from having another drink and also from operating a vehicle on their own.
Of course, one must also consider how people exercise their personal responsibility. The dangers of drunk driving are well known at this point. To consciously endanger others with this kind of behavior is unacceptable.
Holding Negligent Parties Accountable for Their Actions
If someone is hurt or killed as a result of a drunk driving accident, it's of the utmost importance that the drunk driver any/or any negligent party be brought to justice. This could mean filing an injury or wrongful death lawsuit against the motorist who drove while intoxicated. It could also mean holding a bar or restaurant accountable for not cutting a patron off when they already seemed intoxicated.
Whatever the case may be, our attorneys can help hold negligent parties accountable for their actions, seeking damages to cover your losses and to punish them for their harmful behavior.
Contact Foley Law Firm
For more information about your legal options following a serious injury or collision, be sure to contact our team of auto accident attorneys today. The lawyers of Foley Law Firm are here to help you and your loved ones in your time of legal need.
Related to This